Welcome to Henry's Heartlings!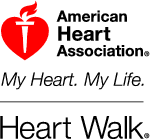 Henry's Heartlings are the family, friends and supporters of Henry Schmitt who donate to the American Heart Association via the annual Pittsburgh Heart Walk.
If you would like to support us in raising money to help fight heart disease and stroke, please visit our donation page. To find out more about our walkers and why they walk, visit the Walking Team page. A number of companies support Henry's Heartlings with either monetary or in-kind donations. They can be found on our sponsors page; information about becoming a sponsor can be found there as well.
Join Us
If you would like to walk in the Pittsburgh Heart Walk with us, or would just like to help us raise money for the American Heart Association, you can sign up at our team page on the Heart Walk fundraising site.
News
2012 Heart Walk Scheduled for November 3
The 2012 Pittsburgh Heart Walk has been scheduled for Saturday November 3 at Heinz Field. That's less than three months away, so please donate today!
2011 Heart Walk a Big Success!
The 2011 Pittsburgh! Heart Walk was a big success. We were the number six Community Team in Pittsburgh! A big Thank You to everyone who supported us last year.
Link to Henry's Heartlings
Help us raise money for the American Heart Association by putting a link to us on your site. We've added a new page to the site with graphics and HTML you can use to put a Henry's Heartlings link on your web site.
Facebook Page
We now have a Page on facebook. If you're a facebook member, become a fan, show your support for our team and keep up with our latest news.